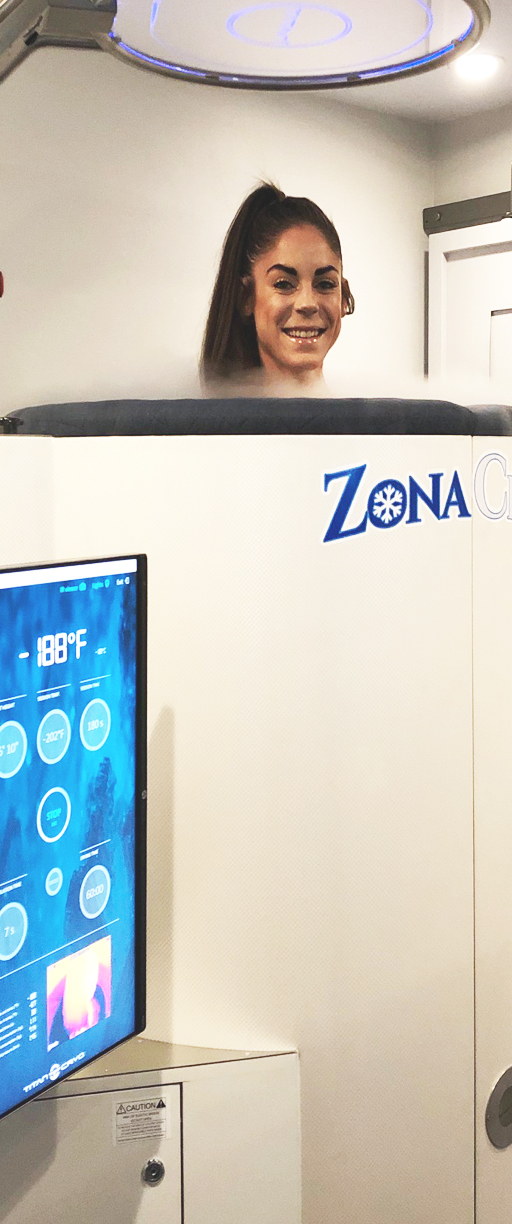 Whole Body Cryotherapy
Answers to common questions

What is Whole Body Cryotherapy?
It's a fast, non-invasive treatment for any one seeking pain management, reduced inflammation, muscle repair and recovery, metabolism boost, skin rejuvenation or accelerated injury recovery. During a 3 minute cryotherapy session, your body is enveloped by dry hyper-cooled air at temperatures up to -220ºF. While inside the CryoCabin the hyper-cooling process can lower a person's skin temperature by 30º-50ºF which send signals to the brain to send blood to the core to preserve body temperature. During this vasoconstriction process, toxins are removed from tissues and blood is enriched with oxygen, enzymes, and nutrients. As the body warms, the enriched blood flows back through the body and the accelerated healing process begins!
How many sessions should I have?
We highly recommend 3 sessions within the first ten days for the body to best maximize the healing process. Then many clients prefer one or two sessions per week for maintenance. For athletes training or in competition, a routine of every 48 hours is best.
What do I wear?
You will be provided protective gloves, socks, and slippers which are worn to protect sensitive areas. Remain in your undergarments. Women may also weara sports bra or bikini top. All metal must be removedfrom the body including jewelry, piercings, under-wire bras or clasps. A robe or body wrap will be provided to wear until the door is closed which you will hand over the top to the cryo-tech. Only your face and hands are seen to preserve modesty.

What happens during the session?
The cabin will be pre-cooled to about -150ºF. Once you step inside, the floor will elevate to raise your head above the cabin. Hand your robe to the cryo-tech and the session will begin. Nitrogen vapor will then circulate in an even vortex at temperatures up -220ºF. You can move or dance to your favorite music! As the session is about to end, the cryo-tech will return your robe. Once the session ends, the remaining nitrogen will quickly be removed and the floor will lower to allow you to safely step out.

Testimonials
I have suffered from back pain for years. After just two sessions, I am amazed at the relief cryotherapy provides.

James R

I was really nervous about the thought of standing in -200 degrees. The staff was was very nice and I actually felt comfatable during the 3 minutes. It wasn't bad and I feel great!

Blair L

At my age I have tried many different things for pain relief in my knees. Cryotherapy helps relieve my inflammation and soreness. Ready to be back on the tennis court!

Martha S
The Cryo Cabin
THE WORLD'S SAFEST & MOST ADVANCED

Is Whole Body Cryo Safe?
Yes! Zona Cryo features the safest CryoCabin available for the best experience possible. This Cryo Cabin has taken great measures implementing advanced technology for client safety. With redundant safety features, a session can be terminated by the client, by the cryo-tech and even automatically. For additional safety, protective gloves, socks, undergarments, and slippers are worn to protect sensitive areas.
More about cryotherapy
How did cryotherapy begin?

Cryotherapy was first utilized in 1978 by Dr. Yamaguchi to treat rheumatoid arthritis in Japan. Patients experienced a reduction in joint pain and soreness after exposures to extreme cold temperatures. Cryotherapy was then then refined in Europe where it is more widely used.

I'm pregnant, can I use Whole Body Cryotherapy?

NO you should not use whole body cryotherapy while pregnant. Come see us after the baby is born!

Can I wear metal or jewelry?

No. All objects must be removed including watches, rings, chains, bracelets, earrings, piercings, etc.

Can Whole Body Cryo help accelerate injury recovery?

Absolutely. Depending on the severity of your injury, recovery times will vary, but most assuredly will be improved. We welcome the opportunity to assist and document your case.

I'm still in High School, can I do Cryo?

Yes, with parental consent. If you are under the age of 18 years, your parent or guardian must come with you! . . . And, no, you can't bring a note.

Is Cryotherapy a proven recovery session?

Yes. Cryotherapy has been around for decades and used in Europe and Asia for almost thirty years.
Are you ready to join the ZonaCryo wall of fame?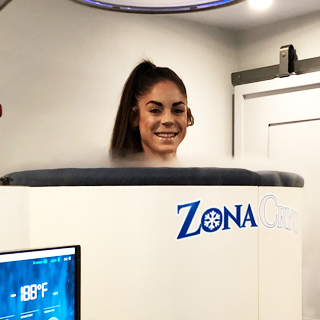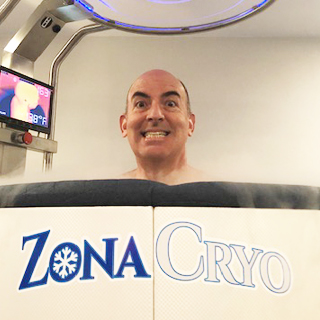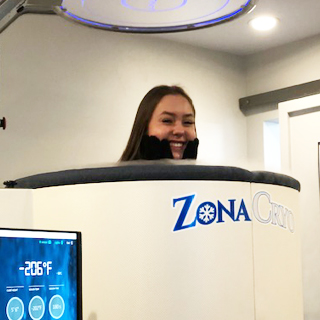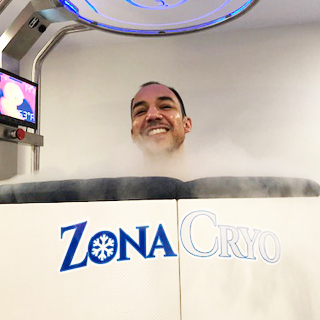 Visit us today!
Open Monday thru Saturday 10 - 6
(520) 620-9100
2905 East Skyline Drive Suite 172
Tucson, Arizona 85718
Located in the beautiful La Encantada Shopping Center on the lower level next to The Living Room.
Walk-ins are welcome or call (520) 620-9100 for an appointment. Join us at Zona Cryo for the best cryotherapy experience. You will be glad you did!
Book an Appointment